Acne and Acne Scars
Excess sebum and waste products mix together to form keratin plugs, which can clog the pores and allow bacteria to grow causing acnes.
Improper skin care is also said to be a cause of acne.
Inflammation and pus around the pores can eventually lead to acne scars.
If you have a skin condition that cannot be treated with medical insurance covered treatments, we will guide you to the best elective and cosmetic dermatology procedures to improve quickly.
Close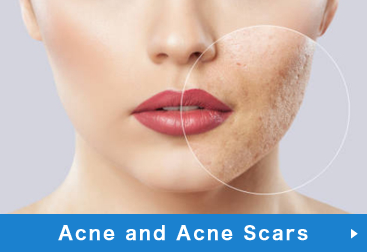 Dark Spots
Dark spots are type of abnormal facial pigmentation that appear around the age of 30.
In fact, there are many different types and different treatments for them.
The first step in getting rid of the dark spots is to determine what type it is.
In some cases, laser treatment can make the symptoms worse.
In addition to the above, we also offer a wide range of other services to help you with your skin care needs.
Close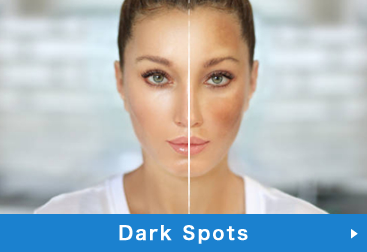 Sagging Skin
The main causes of sagging are age-related loss of skin elasticity and photo-aging caused by ultraviolet rays.
In the early stages, pores appear to widen into an oval shape, but as it progresses further, the lines become deeper, the corners of the mouth and face lines drop, giving an older impression than one's actual age.
The treatment of sagging skin cannot be fully improved by home care such as massage, and it is important to take care of not only the surface of the skin but also the deep layers.
At our clinic, we consider the cause of sagging and propose a treatment method tailored to the patient's needs.
Close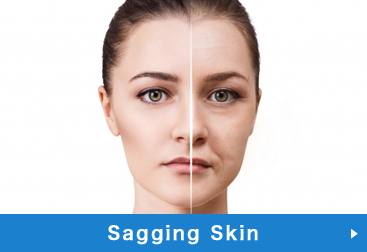 Wrinkles
There are many other factors that can affect the appearance of wrinkles, such as aging, UV damage, and skin dryness.
There are many different types of wrinkles.
・Wrinkles due to dryness: Lack of moisture in the epidermis results in loss of elasticity
・Wrinkles caused by facial expressions: appear around the eyes, between the eyebrows, on the forehead, and at the corners of the mouth due to facial muscles movement.
・Wrinkles due to sagging: sagging of the skin and atrophy of bones and other parts of the body, which adds the weight of fat and causes it to droop.
・Wrinkles due to aging: Appears due to fat loss and loss of skin elasticity
There are many factors that can cause wrinkles. At our clinic, we consider the cause of wrinkles and propose the best treatment method for each patient.
Close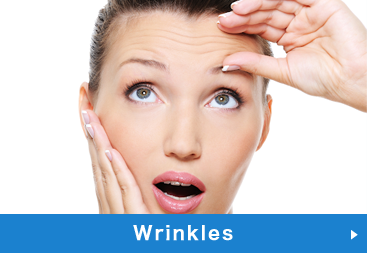 Hair removal
Hair removal inhibits regeneration of hair by reacting to the dark pigment.
It is not only for those who want to reduce hair, but also for those who suffer from skin irritation from shaving by themselves, those who take time to shave every morning, and those who suffer from acne caused by it.
In addition, it can be used as an alternative to the traditional shaving method.
Hair has growth cycle (growth phase, regression phase, and resting phase), by irradiating the laser during the growth phase, hair removal can be performed effectively.
The hair cycle differs from one person to another, so multiple treatments will be performed while checking the timing.
Close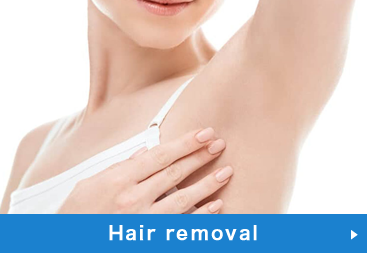 Hair regeneration
An increasing number of people, young and old, are suffering from hair thinning.
Symptoms such as a sudden increase in hair loss and thinning hair can be attributed to a shortening of the hair growth cycle, excessive stress, lifestyle, heredity, and other factors.
In order to maintain the volume and luster of your hair, we recommend the use of local treatment to not only stop the progression of hair loss, but also to boost the effects of hair regrowth.
Close